We are a Lowes approved ChoiceDek installer and the series of videos below produced by Lowes are a very educational step-by-step overview of the process used to build a wood wheel chair ramp.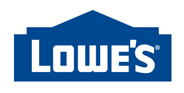 1. Layouts, permits and decking material options.
2. Dig holes 42 inches deep to set posts in concrete, then framing.
3. Installing low maintenance railings on level platforms.
4. Install ramp rails, hand rails, final city inspection & wood sealing.